Dec 4, 2020
|
JD Ranked Top 10 Best Employer in China
by Martin Li
JD has been ranked as one of the top ten best employers in China, according to a recent survey conducted by online recruitment service provider Zhaopin and the Institute of Social Science Survey, Peking University.
The top ten list was a result of the selection and ranking of 58,658 enterprises in terms of performance across corporate culture, brand image, organization management, talent development, pay and employee benefits.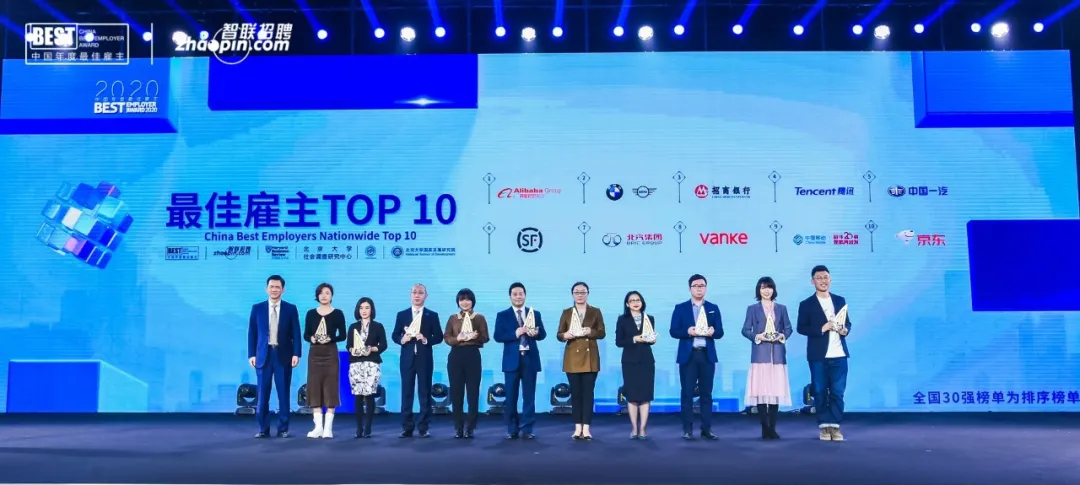 It took only one year for JD to jump from the top 100 list to the top 10.
JD has also been selected as one of the enterprises which draws most attention from college students.
JD has been implementing diversified talent cultivation programs, giving new employees systematic and professional training. In addition, the company gives young employees with high potential tailored training and opportunities to take on management roles.
(bjlihao3@jd.com)